4 Ways to Add Value to Corporate Culture
To create an organizational culture that affects every point of the company from productivity to growth, it is necessary to set a good strategy and include the internal employee appreciation and reward program!
The corporate culture, which is shaped within the framework of many organizational details, from company mission and values to leadership structure, from office environment to team commitment and communication, is becoming increasingly important for all types of businesses. Corporate identity, employee engagement and corporate image has a major role in creating a strong corporate culture.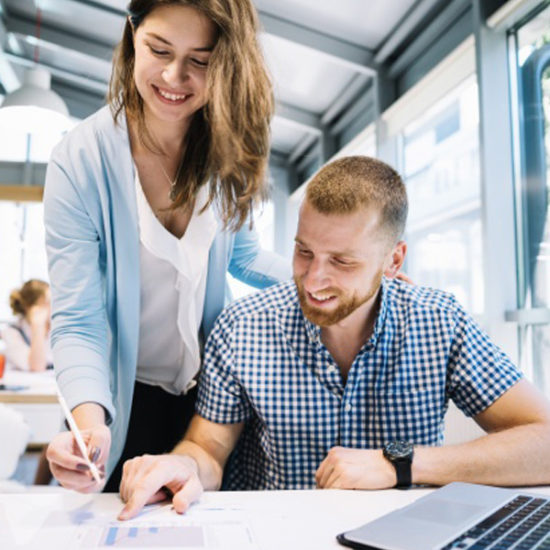 According to the Harvard Business Review, the welfare environment and material benefits at work are created through a positive corporate culture.
For this reason, companies need to evaluate their sales processes and financial conditions as well as corporate cultures. If you have never done it before, you can improve and implement this culture in your company using the 4 steps listed below.
Evaluate the Orientation Process of New Employees
If your goal is to hire people who are competent, innovative and dedicated to their work then you must gain their loyalty and respect in the recruitment and orientation processes.It is important to consider that training methods are not out of date, there are not monotonous processes such as reading a company guide or the approach is personalized or not, to lead a creative, commitment-oriented and participatory orientation process.
New recruits are eager to learn about their work and to adapt to their team, but if the orientation process doesn't provide the resources they need, they can get stagnant.
To summarize, from the beginning – from the trainings to the orientation – you must present a strong corporate culture that the new employees make the first step about becoming the company's loyal and productive employees!
Embrace Change!
If you want to young talents to see you the ideal workplace, you should promote a company culture that embraces change.
By focusing on technology, innovation and world trends, you should ensure that they are adopted at every point in the company and work for everyone to have this behavior from employees to managers.
From time to time, it will be an important step to organise management meetings and to ensure that managers act in line with this innovation and then spread this change to the whole company.
Make Incentive Programs!
Appreciating and encouraging employees who has high performance and who adds value to the company is critical in building corporate culture. By making these programs personal, you can take into account the interests and hobbies of each employee and you can find various rewarding ways based on with these personal details. For example if one of your employees loves to cook, you can reward him by providing a gourmet cooking course.
You may want to enrich your appreciation and reward program with flexible benefits, as it is more effective than other methods to give employees the right to make their own decisions.
That's why the results are so productive when you offer rich product variety, different travel and experience options, gift vouchers. By setting up a reward site through the point based incentive program, you can allow employees to choose according to their needs.
Watch Team Interactions
As strong and sustainable corpoarte culture based on relationships and communication, you should analyze the dynamics between colleagues while adding value to the corporate culture and you should follow how they communicate with each other, how they help each other and collaborate.
Do they respect each other's ideas and thoughts?
Is their relationship with each other only at professional level?
Are they coherent in team work? Etc.
If you think that there is no strong team connection at work, you can organize activities out of the Office and excursions so that you can ensure that the employees get to know each other and get closer to each other than the office stress, while at the same time you appreciate and reward their efficient work.
If you do not regularly evaluate the corporate culture and do not pay attention to employees wishes, you cannot have employee loyalty and efficiency and you face with the costs of leaving the job. For this reason, you must establish a good strategy to create and consolidate the corporate culture that affects every point of the company from productivity to growth and create an internal employee appreciation and reward program.
As Biggstars, we can create a global employee appreciation and rewarding platform for your company and provide the necessary environment to reveal the corporate culture.
Biggstars creates a dynamic system where employees can be congratulated, share their positive opinions and reward each other; with over 25,000 rewarding options, the travel and experience divisions, having functional mobile and web-based applications and reporting modules it makes a program for employees and administrators that can be accessed anytime, anywhere.